MARCH 10, 2021
WAUKOMIS, OK – Everyone needs to visit charming downtown Waukomis, Oklahoma. It has become the perfect example of a hometown experience! You will feel like you have stepped back in time at the new Buffalo Junction. Located at 111 S. Main St Waukomis, OK 73773.
Painted Buffalo Trading Co.
Start your journey by entering the Painted Buffalo Trading Co. with it's unique Oklahoma charm. Painted Buffalo is a beautifully quaint and unique gift store that focuses on Oklahoma made products. You will find quality goods, and a variety of merchandise ranging from gourmet food, chocolates, home decor, apparel, and beautiful gifts. You'll be sure to enjoy the old fashioned, cozy atmosphere and find something you treasure.
Call 580-478-0763 or visit Facebook.com/paintedbuffalotradingco.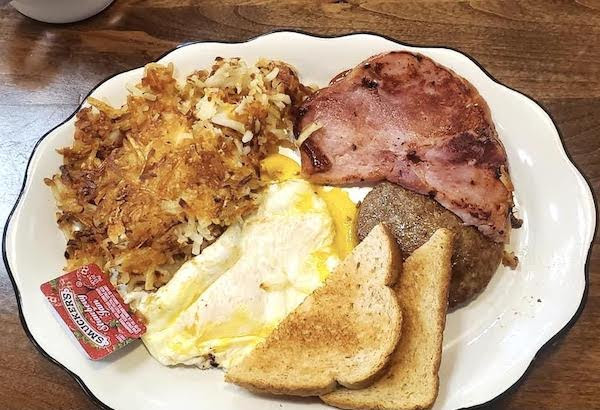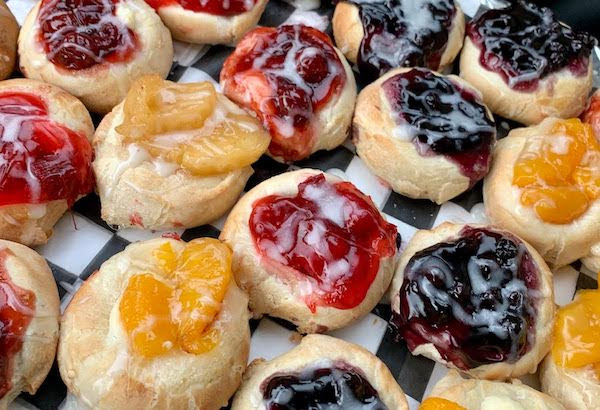 Mo's Place
After a bit of shopping you'll have worked up an appetite. Go next door to Mo's Place for a delicious home cooked meal. Try the "Okie Benedict" or their very own "Cimarron Cakes!" Mo's is a full service breakfast and lunch cafe bringing you tasty classic favorites as well as new, scrumptious signature dishes. Also serving Little Bit of Seattle coffee, pastries and dessert items.
If you want to celebrate a WIN with your team, a birthday or even an anniversary breakfast or lunch, Mo's is the place for excellent food, great atmosphere, and friendly service! Come enjoy with your family, friends and celebrate with the community.
Call 580-478-0764 for To-Go orders and get eatery updates at Facebook.com/mosplacecafe.
See breakfast and lunch menus at Enidbusinesses.com/listing/mos-place/.
What People are Saying about Mo's Place:
"Don't know how they make their Cimarron Pancakes…but my new favorite!"
— Sue Turner
"Mo's Place in downtown Waukomis is the BEST Breakfast in Oklahoma!"
— Pastor Wade Burleson, Emmanuel Enid Church
"Love this place!!!! Thanks for amazing service and great food!!"
— Chanti Diaz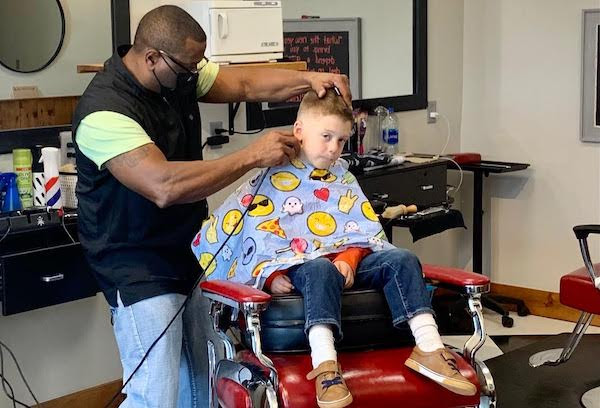 Shorty's Barbershop & Hair Salon
Looking a little shaggy? You can grab a haircut while you're there at Shorty's Barbershop & Hair Salon. Shorty's is a full service Hair Salon and Barber Shop that takes you back in time to when getting any hair service was a special experience. They offer all the latest in cuts, color, highlights, and styles. The barber, is a master with boys/men's cuts and provides a straight razor shave for men or chocolate shaves for women.
Shorty's is currently open BY APPOINTMENT ONLY! With the exception of their BARBER – BOOKER who is taking walk-ins when he is in! The BARBER POLE will be on to signify WHEN BARBER IS IN!
Call Savannah for Hair appointments at (580)540-0232.
The Chapel of Joy
The Chapel of Joy can be the perfect venue for your dream intimate wedding, vow renewal or special anniversary celebration. The beautiful wood pews, elegant white wedding chairs and gorgeous architecture are unique to the Chapel of Joy. Bridal and baby showers, and engagement parties are just a few of the events they can host. Corporate meetings, company breakfast, lunch or dinners can also be arranged.
To schedule a personal tour of the Chapel, the amazing brides room and discuss your event, please call Grace at 405-795-1600 cell.